ODV For Commercial and Military Aircraft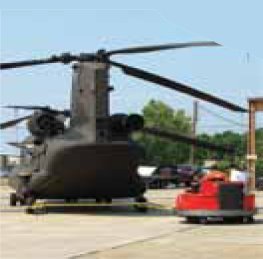 Towing Army Helicopter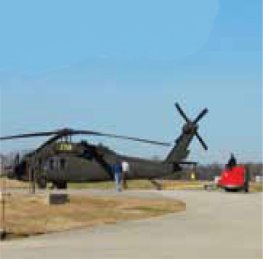 Towing Army Helicopter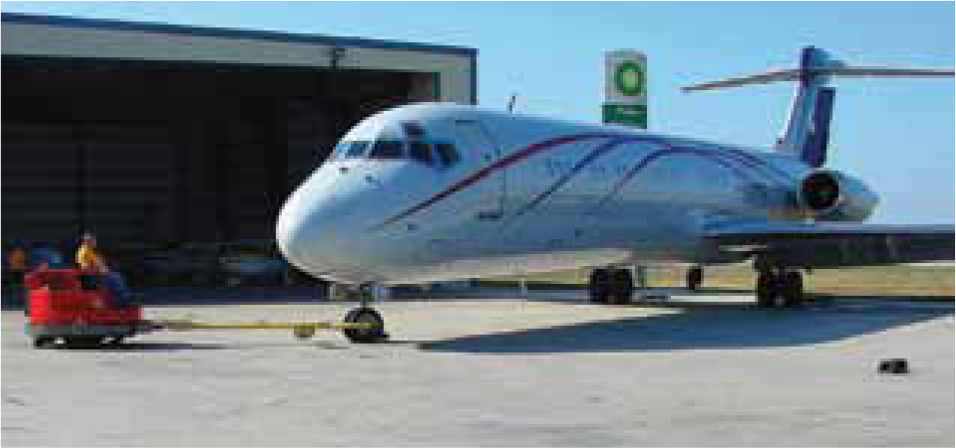 Towing DC-9 Aircraft
Exclusive rotary hitch and four in one versatility make this tractor unique.
An Omni Directional Vehicle (ODV) represents the first major innovation in ground support vehicles in fifty years. Rated by total load capacity, the G Series tractors are designed to cover avaiation towing applications up through 90,000 pounds. All four models utilize the Hammonds' patented radial hitch which enables the tractors to maneuver and precisely manipulate aircraft like no other concept. Having omni directional capability, the ODV can move in any radial direction from a fixed point and rotate 360° without moving from that spot. Attached to an aircraft through the radial hitch, an ODV provides smooth, precise control in a fraction of the space required by traditional tractors.
4 in 1 versatility
Hammonds offers the industry's only tractor capable of performing four major ramp functions. Quick-change attachments converts the ODV into a versatile tow bar tractor, a towbarless tractor, snow plow or rotary broom.
More efficient
Never having to make needless maneuvers or large steering arcs saves time, stress and wear on eqipment, aircraft and personnel. Requiring only the area it occupies to maneuver in any direction, an ODV eliminates lost motion required by conventional four wheel vehicles. An ODV makes awkward positions a thing of the past.
The exclusive rotary hitch...
Every ODV has a circular hitch that completes an outer ring around the tractor. A Pintle connection can be rotated and locked at either the front or rear of the tractor. In addition, the hitch can rotate freely around the entire circumference making it possible to position the tractor drive wheels relative to the object being handled with surgical precision. Packing a hanger takes on a whole new meaning with an ODV. More aircraft safely stored in less space means more revenue.
ODVs for Aircraft In Action
ODV for Military Aircraft
ODV for Commercial Aircraft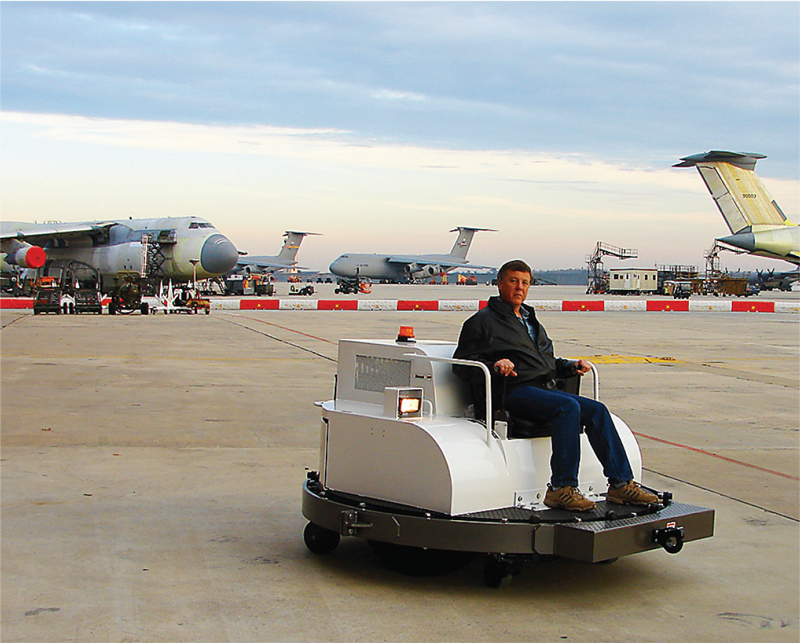 The U.S. Air Force
Air Service and Material Handling
BOEING
787 Dreamliner Production Floor
ODV's aide in the building of the 787 Dreamliner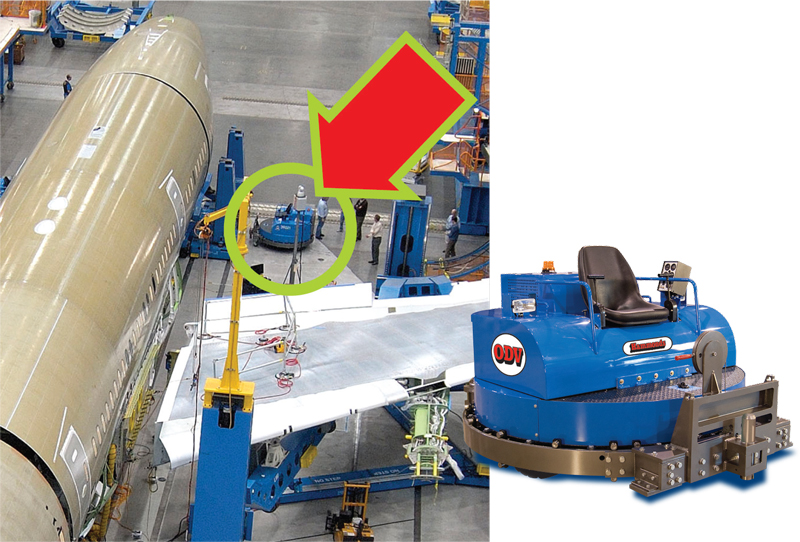 MODELS:
Specifications

G-18

G-30

G-60

G-90

Towing capacity:
18,000 lbs.
30,000 lbs.
60,000 lbs.
90,000 lbs.
Draw bar reqd.
@ max GVW*:
--
1,334 lbs.
2,638 lbs.
3,924 lbs.
Max draw bar available:
1,500 lbs
2,686 lbs
4,052 lbs.
5,822 lbs.
Vehicle weight:
3,200 lbs
5,300 lbs.
9,200 lbs.
12,000 lbs.
Overall height:
50"
50"
50"
57"
Overall width:
80"
85"
85"
85"
Track width:
53"
43"
43"
43"
Transport speed:
8 mph
8 mph
8 mph
5 mph
Towing speed:
5 mph
5 mph
5 mph
3 mph
Engine:
2 cyl. gas
3 cyl. diesel
4 cyl. diesel
4 cyl. diesel
Horsepower:
25 HP
34 HP
45 HP
45 HP
Fuel capacity:
6 Gallons
12 Gallons
12 Gallons
12 Gallons
Hydraulic fluid:
5 Gallons
10 Gallons
10 Gallons
10 Gallons
Drive wheels:
8 x 18" x 22
12 x 16.5" x 36
12 x 16.5" x 36
12 x 16.5" x 36
Caster wheels:
8"
8"
8"
8"
Standard Features
G-18
G-30
G-60
G-90
Hydrostatic drive:
Standard
Standard
Standard
Standard
Parking brake*:
External drum
Internal mechanical
Internal mechanical
Internal mechanical
Rotating beacon:
Standard
Standard
Standard
Standard
Head flood lights:
Standard
Standard
Standard
Standard
Horn:
Standard
Standard
Standard
Standard
Electrical system:
12 VDC
12 VDC
12 VDC
12 VDC
Starting battery:
300ah
600ah
600ah
600ah
Towing connections:
Pintle with rotary hitch
Pintle with rotary hitch
Pintle with rotary hitch
Pintle with rotary hitch
Standard color:
Red/gray
Red/gray
Red/gray
Red/gray
Options
G-18
G-30
G-60
G-90
Electric drive:
Yes
Yes
Yes
Yes
Urathane filled wheels:
Yes
Yes
Yes
Yes
Cab enclosure:
N/A
Yes
Yes
Yes
Snow plow:
Yes
Yes
Yes
Yes
Rotary broom:
Yes
Yes
Yes
Yes
Alternative fuels:
LPG
LPG/natural gas
LPG/natural gas
LPG/natural gas
Towbarless attachment:
Yes
Yes
Yes
Yes
Rear flood lights:
Yes
Yes
Yes
Yes
View ODV Applications Below: